Eat your heart out, Mom!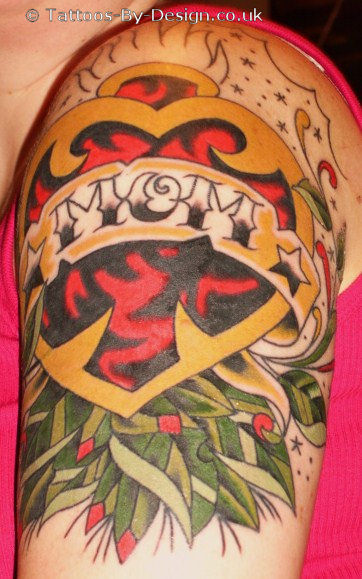 Don't gripe, Grim Reapers, but the young magician with the "dark mark" has you beat. An inmate at our city jail wanted to show us his love for Rowling's books, so he rolled up his sleeve and showed us his Harry Potter tattoo, spectacles and all! It looked like this picture:
The days of blue roses and plump red hearts may never go away, but the teenage trickster is now peeking from pecs around America. Since EVERYONE--in or out of jail--is being branded, a wider range of images will be used. Therefore, a Potter tattoo should come as no surprise. Voldemort may seem a little more in keeping with the biker crowd, but you never know. The muggle-born maven, Hermione, may soon appear in the most unusual places. Pip-pip, cheerio!!